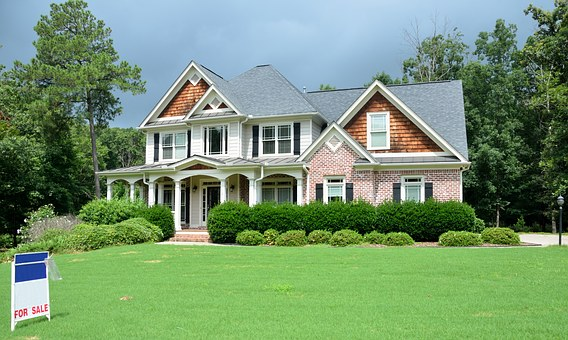 If you're feeling stressed but can't figure out why, take a look around your home. A cluttered home is a leading cause of stress for many people, but its effects are subtle. The cause of your uneasiness lies all around you, but many people simply overlook it. Downsizing, whether due to a move or to regain control of your living space, can have a powerfully transformative effect on your life. Here are some pitfalls to watch for once you've committed to downsizing.
Go Easy on the Supplies
Getting organized is self-empowering, and it's one of the great benefits of downsizing. It puts you in control of your environment, but go easy when you start purchasing storage containers and boxes. You could end up defeating the purpose of downsizing by filling your storage space with bulky plastic containers and stuff you should probably get rid of. So, take stock of your belongings and get a feel for what you're keeping before you start buying containers. Do some research online to help you find the right supplies at the right price.
Have a Good Labeling System
Be sure to stock up on labels. There's nothing quite as frustrating as moving heavy boxes around trying to find something you've lost track of. Make a full list of contents on the outside of each container to save you some time down the road. Label each container as you pack them; that way, you'll know exactly where everything is when you need it. Fortunately, buying labels won't break the bank — you can find a pack of 80 labels for $9.11 at Amazon.
Be Proactive
Decluttering is a task that's tempting to put off as long as possible. However, this process is indispensable if you're serious about it, especially if you're moving into a smaller space. Give yourself at least a full month to go through everything so you don't have to rush. Don't wait too long — you'll want to take your time and make deliberate, well-thought-out decisions.
Recycle
It always feels good to get rid of stuff you no longer need or want, but resist the temptation to chuck your cast-off belongings straight into the dumpster. Instead of sending it to the landfill, look for charities or local organizations that could use your old stuff to help people in need. Homeless shelters and orphanages can always use extra clothing, shoes, toys, coats, and many other useful items. You'll gain the satisfaction of helping those who are less fortunate while benefiting from the tax deductions you'll earn. If you'd like to earn a few dollars, consider selling some of your belongings on eBay, take them to a second-hand shop, or have a yard sale. For anything you can't sell, donate, or recycle, you may need to call on a junk removal service, which will typically run you between $194 and $500 in Lexington.
If downsizing seems like an act of finality and resignation, you're not seriously considering its many benefits. It can be liberating, the beginning of a new life full of opportunities. Think of it as a chance to unburden yourself financially, to meet new people, to travel, and do things you've always wanted to try. It's your opportunity to live a simpler life.
Guest contributor:   Shirley Martin     shirley@tidylifetoday.com
Image courtesy of Pixabay